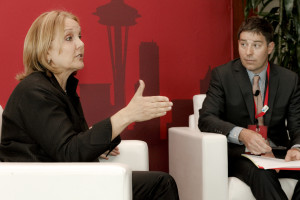 Forging Strong Programs
PSR's connections with top-level business and government representatives can help you create thought-provoking panels focused on the key issues of interest to your target audience.  Drawing on the policy expertise of our close connection with the National Center for APEC, we develop programs that are current, relevant, and feature both established experts and bold new thinkers on those topics you identify as priorities for your event.
Building Strong Sponsor Relationships
Strong positive relationships with sponsors are key to a successful event.  Our strategies for managing the needs of sponsors and speakers can help recruit and engage the support, participation and creativity of the world's top companies to transform your event.  From our years of experience working with Fortune 500 companies and global business leaders, we know what sponsors are looking for.  We can help build strong sponsorship packages that will ensure their commitment to your event, and help you maximize those partnerships to achieve your goals.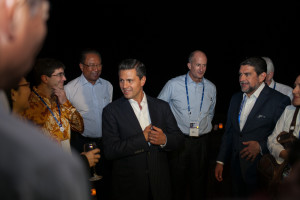 Creating World-Class Interactions
PSR has experience with organizing a wide range of events from intimate dinners between Prime Ministers and CEOs, to VIP receptions for hundreds of business and government leaders.  Unique interactions set your event apart and reinforce the value of your event to top level leaders.  We can help you visualize, plan and execute the right kind of event to achieve your goals and energize your audience.
Bill Gates, Nathan Myrhvold, Former Ambassador of the PRC to the U.S. Zhou Wenzhong, and former U.S. Secretary of Treasury Henry Paulson discussing policies for encouraging international cooperation and technology innovation at the Boao Forum for Asia Seattle Conference.